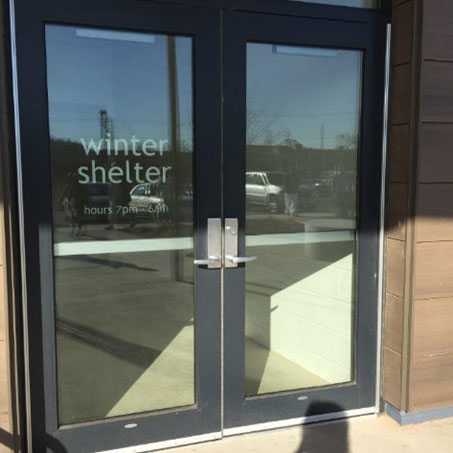 The Winter Shelter, operated by Shelterhouse and located at the David and Rebecca Barron Center for Men at 411 Gest Street in Queensgate, typically operates from December – February each year and usually serves 600-700 homeless people. These are homeless people who are not current residents at Shelterhouse. The Winter Shelter provides overflow accommodations when other shelters are at capacity and usually opens when the weather hits 32 degrees.
Open 7PM – 6AM to men and women 18+. The Winter Shelter is a 10,000 square foot area with its own separate entrance and can house 200 individuals each evening.
Any questions should be directed to Tim Godsey: tgodsey@shelterhousecincy.org.